WINTER BLOWOUT FOR SPRINKLERS
Sprinkler winterization is essential in Colorado! A "blow out" of your sprinkler system from a maintenance perspective, is like changing the oil in your car. You don't have to but if you don't future problems and want your system to last. It is best to have it done!
All scheduled appointments are subject to a cancellation fee of $105 if not cancelled 72 hours prior to scheduled appointment time.
There are NO REFUNDS on prepaid booked appointments. ALL booked appointments are final.
Woody's Lawn Sprinkler and Landscape does not warranty freeze damage.
SPRINKLER BLOWOUT FOR THE HARSH COLORADO WINTERS
The biggest misconception people have is that their system will self drain. There are systems that have "auto drains" in place. The problem is upon installation of piping, settlement does occur creating high and low spots in the piping. All the water does not completely drain out even with "auto drains" in lines. Water will be trapped in the high and low spots of pipes. 1-6 Zone for $95. 7-12 Zones for $105. Each additional Zone over 12 zones + $5 each. Multiple backflow preventers are an additional $25 EACH. Inline fertilizer unit is an additional $10.
WHAT TO DO IF YOUR SYSTEM IS NOT OFF AND FREEZING TEMPERATURES ARE OCCURRING?
Wrap all outside exposed piping and back flow preventer with an old blanket or towels, the more the better to prevent freezing. (Usually located on the outside of house wall. Pipes will come out of house and down into the ground).

Cover blankets or towels with a trash bag, trash can or bucket. This will in most cases save the pipes from freeze damage.

Last thing if possible turn off main water valve to the sprinkler system. This will stop water from running if pipes do freeze and burst. Draining water inside is helpful if you know how, but water will still be in the piping going to ground. Please don't forego wrapping outside just because you drained inside.
BLOWING OUT YOUR SPRINKLER SYSTEM
Another big misconception is that using a typical Garage Air Compressor to clear the lines, will get the job done correctly. It won't! We know a lot of people have done this with no problems the following year and it is better than doing nothing. Fact is that with out a high volume (CFM) of air (not PSI) the water will not be completely cleared, which will eventually lead to leaks in lines where the water has, year after year froze in the same spots. PSI (pressure) and CFM (amount) of air flow ARE NOT the same. Garage compressors can put out 80 to 150 PSI of air but they cannot put out more than 7-20 CFM (volume of air flow) most of them put out 12-15 CFM. Which is not nearly enough to clear the lines completely. A towable compressor puts out the same PSI of air (80 to 150) but it will put out 80 to 125 CFM (amount) of air. CFM (amount of air going into the lines) is what is needed to complete a blow out of the lines correctly. A system that has been blown out completely and cleared of all water should: Completely raise all sprinkler heads on 1 zone the entire time it takes for all those heads to blow nothing but air out of them. The heads should not retract back down before they all finish blowing nothing but air. Watch them and see; this is the way you ensure that your system has been blown out correctly.
We hope you find this information useful. There are a lot of people who do not blow their systems out completely.
We are an hourly company. The first 30 minutes of every call is collected at time of booking at a rate of $105.00. After the first 30 minutes of any call, we bill $25.00 for every 15 minutes. All prepaid calls are non refundable and our cancellation fee is $105.00. All helper labor is $15.00 for every 15 minutes.
NO WORRIES SERVICE CONTRACT
The service contract covers:
Spring turn on (up to one hour – includes pressurizing system, check out system, minor head adjustments for maximum coverage, and set controller for optimum watering).
Winterization (includes blowing lines to vacate all water from the system, and protect from freeze damage).

Mid-season check-up & adjust (up to one hour – check out system for leaks or any other water wasting issues, minor head adjustments for maximum coverage, and set controller for optimum watering) in July or August OR 1 Hour free service repair call in lieu of mid-season check-up (labor only, parts additional charge at 10% discount).

1-6 zones: $325.00, 7-12 zones: $350.00 (13+ zones: Call (303) 463-4600 or click here for pricing). THIS IS A SAVINGS OF OVER $75.00 FROM NORMAL PER SERVICE CALL PRICING!
Woody's No Worries Service Contract is a great way to have your sprinkler system covered year-round!
CONVENIENT AND EASY
We make it easy on you so you don't have to worry about you sprinkler system.
We will contact you by phone at the appropriate time to schedule each service. You don't have to remember to call in or do it yourself!

You can be confident that there are no water wasting problems with your system.

Priority "front-of-the-line" scheduling.

Any parts or labor over the initial 1 hour are not included but will be billed at a 10% discount.
Any additional repairs during the season are also 10% off parts and labor.
Any landscape projects for the season will also enjoy a 10% discount.
Click here to setup your No Worries Service Contract.
SERVICE CONTRACT
Before service begins all contracts need to be paid in full.
GET STARTED
To sign up for a No Worries Service Contract from Woody's, please complete the fields below and click SUBMIT. One of our representatives will be in touch with you to confirm your information and payment.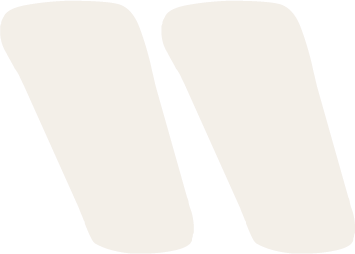 Mike came over today and fixed what I originally thought was going to be a major expense with my sprinkler box completely filled water. He was able to find the root cause right away and fixed what was just a corroded wire band around the pipe. Thankfully the issue was not as big as originally thought and no major damage to the wallet. Mike gave great customer service and was very educational in answering all my questions with this being my first lawn.
Joe Sekiya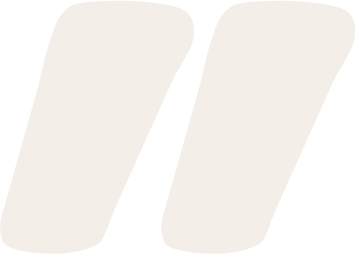 WOODY'S LAWN SPRINKLER SERVICE AREA IS 144TH AVENUE TO THE NORTH, SHERIDAN BOULEVARD TO THE EAST, COLFAX AVENUE TO THE SOUTH AND HIGHWAY 93 TO THE WEST.
We have proudly served Arvada, Westminster, Broomfield, Wheat Ridge and Golden for over 30 years. For more on our Landscaping Services, click here.